February 29, 2020 8pm
February 29 comes just once in 4 years ~ Let's make the MOST of it, It's Your Time to Shine!
A Sassy Vixen Girls' Night Out event to celebrate our Leaps - of faith, leaps ahead, to new adventures, to new opportunities.
~ Sexy step-by-step dance lesson appropriate for women of all dance abilities, shapes & ages (+18)
~ Food & Drinks
~ Raffle with prizes to make you shine
Tickets $25 online or in studio
Remember to share your appreciation with your bartender - suggested tip $2-5 per shiny guest.
Wear what you are comfortable, can dance in and can literally straddle a chair in. And if it makes you Shine all the better! Shoes with smooth soles & any heel height you choose.
Sassy Vixen Girls' Nights Out are open to all women and are always a judgement free, safe place to have fun, feel empowered & beautiful!
We're happy to answer your questions or give you more information. Please don't hesitate to contact us: call or text 928.774.7999 or drop an email to fit@tranzend.fitness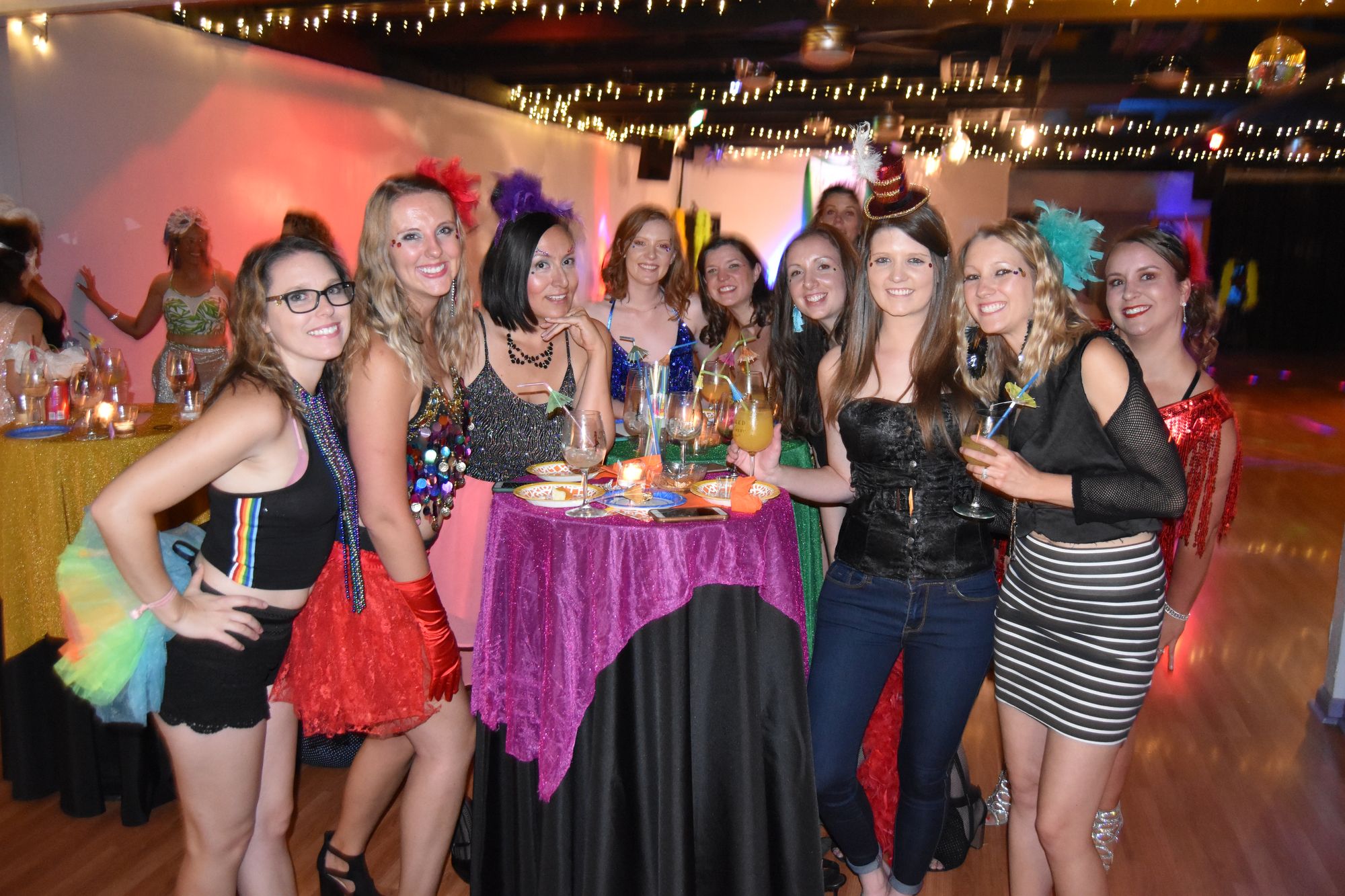 Our bi-monthly Girls' Nights Out are a surefire way to have a fun Ladies Only night with all your girlfriends. GNO is open to the public, no membership required.
It's an evening that starts with mingling and socializing with cocktails & appetizers in a classy, lounge-style ambiance. Then your host leads everyone through a sultry warm up before introducing a step-by-step sassy dance lesson.
During a break you can win complimentary tickets to GNO, passes to Tranzend fitness classes and other great prizes. We often have fun themes that attendees are welcome to join in on.
Girls' Night Out events are always a non-intimidating & judgement free and NO dance experience is ever required.